App so slow and unreliable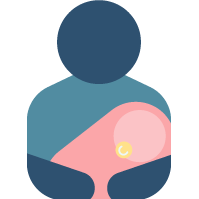 I adore my Nanit and the technology behind it, but I'm so fed up with how slow and unreliable the app can be. Once again this morning I've woken up to the background sound from the app not working on my phone, meaning I wouldn't have known if my baby needed me in the night. This is surely the most important function of a baby monitor?
The app can be so clunky. I have to reboot it almost every time I use it, and things like turning the white noise off is often an ordeal and requires multiple attempts. Even asking this question was an ordeal, requiring me to sign in 4 times and being told 'permission not granted' twice until finally it's allowed me to ask this question.
Nanit - do you have any idea when the app with work properly please? I love my Nanit so much but feel so let down by the lack of basic functionality. God knows what I'd have done this morning if my baby needed me and I wasn't woken due to the app audio not working.
Please don't tell me to perform a power cycle etc etc. I've done this so many times and it's the app that doesn't work well, not the camera. I'd like to know what's being done to work on this and when we can expect improvements. Thanks.
Tagged:
Answers