Broken Camera Microphone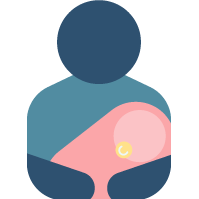 I have the Nanit Plus baby monitor, and it was purchased 1 year 5 months ago, but has only been used for ~9 months. A month ago, it stopped playing noises & the microphone feature to talk from your phone to the cam was not working (i.e. best guess is the microphone is broken or a connecting wire for the mic). I checked online to see if there was a simple fix, called customer service, spoke with a great service tech, Carla. Being 5 months outside of the year-warranty, the warranty team would not replace the camera despite Carla's confidence that they would. They did offer me an upgrade for $150. Spending $400 on the cam and accessories that I have now, I am absolutely not going to pay another $150 to have a new one that might do the same thing. Now, it's not completely unusable - the camera still works, but 50% of the function that I personally use is the sounds. I offered to pay for just the replacement part, but they would not. I re-escalated and they still would not replace it or provide any parts.
Did anyone else have this happen? Any solutions or recommendations?
It's a decent product, but without the sounds and the money paid, I'm pretty upset and ready to abandon for a new brand all together. I have already suggested to my brother to return his, and ended up not purchasing Nanit for a baby shower I'm attending next month.
Answers