First time visiting our Camera & App Forum? Read our tips.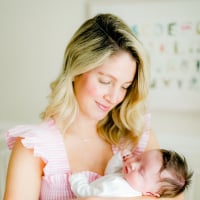 Check out our tips on how to get the most out of our forum.
Welcome to the Nanit Help & Support Forum! You are in the right place to ask questions about the Nanit Camera & App.  Looking for some guidance on getting started?  Below are a few easy tips on how to get started in our Nanit Camera & App forum.
Have a question?  Ask! See the "New Discussion" button? Click the drop-down arrow to the right and select "Ask a Question" and assign your question a category, type your question, and provide additional details and context.
Make your question title as descriptive as possible.  A great title is a short preview of your post and gets people to click in to read more.  For example, "What does sleep efficiency mean?"
In the body of your question, include details and specifics on what you are encountering - feel free to add images so that the community can quickly assist you with your question. 
Don't forget when you receive answers to your question to mark "accepted answer."  This will help other community members find answers quicker!
Answer questions! Your fellow Nanit parents want your help. Browse the categories in Help & Support to see if there are any questions you would like to answer, or you can select "Unanswered Questions" to see a list of all the questions you could give an answer to. Feels good helping a parent in need, doesn't it?
Can't find what you are looking for? Take a look at our knowledge base to view our helpful content for common questions. 
This thread has been closed. We hope you'll join the conversation by posting to an open thread or starting a new one.