Monitoring and Background sound question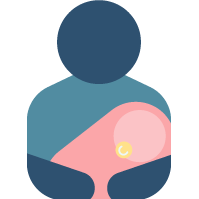 Hi,
New parents here splitting our nighttime duties. I was hoping someone else has already thought about a solution to our dilemma
My wife and i are splitting duties at nighttime and we pre-set times when we will wake up to feed our baby. The question is, is there a way to automatically turn off my background monitoring or remotely activate my wife's so we don't wake up each other while attending the baby?
If i wake up at 2am. I want to be the one monitoring the baby until 2am. But don't want my wife to be awaken bc of my interaction with the baby. And once my shift is over, i want her to start the background sound so now she is the one on call.
We are currently sleeping in separate rooms to try and sleep as much as possible, but the monitoring is what is throwing a curve to our plans. I don't want to enter her room to turn off her app bc i know I'll wake her up
Answers
This thread has been closed. We hope you'll join the conversation by posting to an open thread or starting a new one.