NANIT PLEASE CREATE A CRIB MOUNT!!!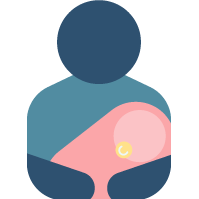 Please Nanit!!!
Can you come out with a crib mount for the camera! I live in a one bedroom condo and my baby is in our room, next to a window. There is no way to connect the camera via the wall mount or the stand (We have tried every option) - we even thought of suspending the camera from the ceiling. Currently we have the camera wedged and taped with the wall mount stand between the wall and a bookshelf so that we don't lose functions (since the multi stand doesn't allow for all functions to work). This looks super ugly and the only answer would be if the camera could attach to the crib itself!
I hope someone sees this!! Any help would be appreciated!
Answers
This thread has been closed. We hope you'll join the conversation by posting to an open thread or starting a new one.