It's just me or is this just a glorified nanny cam?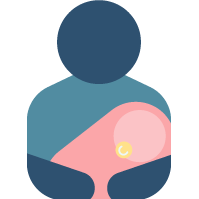 I've purchased the full system. The camera, the wall adapter, the tripod, the stand, swaddles, bands & the sheets. In total, up to USD$1,000 considering I shipped overseas.
Initially very impressed with the system, our firstborn (preemie) needed constant care and this helped a lot. So much that I invested extra on the Unlimited tier account.
Started using the service, finding the insights & statistics really helpful to plan ahead feeding times, and our own nap windows. We use 2 cribs daily, one in our bedroom and one in the living room (daytime). Plus I'm preparing his own room. So the idea was to use the tripod in our bedroom, the wall adapter in his room and the stand in the living room.
To my dismay, upon using the stand the system warns me that when using it, all insights & statistics will not be enabled. It detects the stand based on the usb-c internal cable. I had mounted the stand so that it had the same view quality as the tripod and wall adapter, a nice view from above of the whole crib. 
So that means that during daytime, I don't have any real feedback on his sleep patterns. It's just a glorified nanny cam. This due to a random choice by Nannit. It could (it SHOULD) be my choice, I paid handsomly for the whole **** thing!
Upon reaching to Nannit, no real solution, just getting out of the Unlimited tier and getting those USD$130 back. That's it.
The hell with it. I carefully opened the stand, removed the cable and replaced for now with the one from the wall adapter (it's going to be a year at least until he sleeps in his room). So I had to find my own solution for this issue.
In summary: the Nannit hardware is nice, the software works as advertised. But random choices by the company force you to keep buying into the ecosystem, which is expensive, and these details are not well advertised. Cannot recommend.
Wrote this exact same words on Amazon reviews, I feel cheated! What could be an amazing product, turns out to NOT have the customer, the parents, at heart. Shame, shame, shame...
Answers
This thread has been closed. We hope you'll join the conversation by posting to an open thread or starting a new one.