📣 New Feature! Watch Them Grow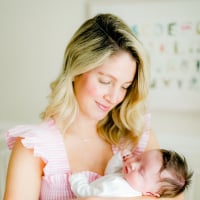 Did you hear about our new feature? Now, with the measurements you've taken using Nanit Smart Sheets you can watch your baby grow over time, right in the Nanit app.
Watch Them Grow automatically creates a montage so you can watch your little one grow before your eyes, and save it forever.
Each measurement you take with Nanit Smart Sheets will be saved, allowing you to see how your baby is progressing over time.
Has anyone had the opportunity to check out their Watch Them Grow videos in the app? Any questions? Share below!
This thread has been closed. We hope you'll join the conversation by posting to an open thread or starting a new one.