📣 New Feature! Set up Alert Zone with your Nanit Flex Stand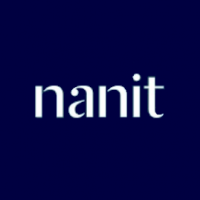 Did you hear about our new feature? If you use your Nanit Pro + Flex Stand (formerly named "Multi-Stand"), you are able to set up an Alert Zone in the Nanit app! When movement occurs in the designated alert zone, you will receive a pop-up notification on your device.
Make sure you have the following requirements to use this feature:
Nanit Pro Camera
Pro Camera attached to a Flex Stand
Pro Camera firmware version 6.11 or higher
Active Insights Subscription (Basic, Premium, or Ultimate) - 1 year of Insights Basic comes with a new Pro + Flex purchase.
Tip: If you have more than one Nanit camera, you'll need to adjust your notification settings for each camera separately.
Make sure you update to the latest version of the Nanit app to get access to the feature - and don't forget to turn on auto-updates to be among the first to get new features like this in the future! For more information, read our detailed knowledge base article here: Alert Zone.
Any questions? Share below! 👇
---
Disclaimer: This feature is intended to assist and alert of movement in the selected zone and does not replace adult supervision. It does not detect any dangerous materials, openings, temperatures, or other conditions that might be present in the zone and is not intended to detect danger in general.
Tagged:
Comments