Disappointed by alerts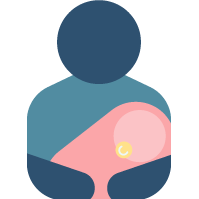 Given the price and capabilities of the Nanit I am pretty disappointed with how "dumb" the motion and sound alerts are.
Motion alerts just seem to look at pixels changing so are triggered by shadows, blinds moving, someone walking into the room. Even if the baby is not in the cot!
Same goes for sounds, goes off at any sound, even if the baby is not in the crib. Nothing more annoying than trying to comfort a crying baby when you are not even in the same room as the Nanit and having your phone vibrate to say noise detected!
Why is the motion alerts not on the baby moving, and noise alerts detect crying and only trigger if the baby is in the cot!
Baby present detection is already present in the analytics so this does not seem like a big jump in capabilities...
Also I don't need motion alerts if I am in the room attending to the baby! Again this is something the analytics knows is happening so why would you tell me!
It really is that bad that I am considering returning it.
Answers
This thread has been closed. We hope you'll join the conversation by posting to an open thread or starting a new one.