📣 View the live stream on your M1 Mac!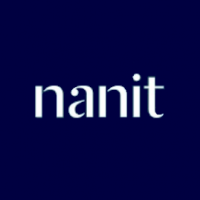 Did you know you can view your Nanit live stream on an M1 Mac!? 🤯 
If you have an Apple Computer with an M1 chip, you have the option to download the Nanit App! Check out the list of applicable computers here: Mac computers with Apple Silicon.
To install the Nanit app on your M1 Mac, navigate to and download the Nanit app in the App Store:
Following this link here: Nanit on the App Store or type "Nanit" on the search bar from the App Store
Select "iPhone‌ & ‌iPad‌ Apps"
Select "Get" or "Cloud down icon" to download the app
After it finishes installing, you'll see the Nanit icon app on your dock!
Tips: 
The features of this app are the same as the iPad version, so you may notice some differences in the app experience if you typically use an Android or iPhone. You can read more about what features are available on the iPad version here: Nanit App on iPad
If you minimize the Nanit app on your Mac computer and have background audio on, the nursery audio will still play from your device, meaning you can always have the sound playing from the background.
Let us know if you installed the Nanit app on your M1 Mac computer and share your thoughts below! 👇
Tagged:
Comments