Huge noise safety concern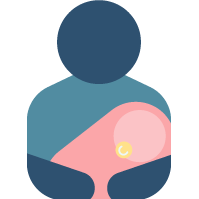 This morning when I woke up, my camera stream was disconnected. I closed and reopened the app which then picked up the stream again and the white noise was SO LOUD! I had set it at a very soft volume last night. The app showed that there was no noise playing which was CLEARLY incorrect, so it wouldn't let me turn off the noise. Then the app crashed and said I needed to install a camera update. I did that and finally the noise turned off.
I am an Audiologist and know very well the danger of prolonged exposure to high noise levels. I have no idea how long my baby was being exposed to this extremely high level of noise. I could hear it across the house through her closed door when I opened my bedroom door!
Has anyone else had this happen? This is a huge safety concern.
Answers