Baby won't go into deep sleep!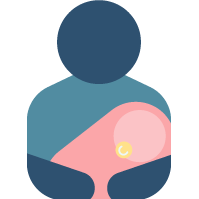 Hi! My husband and I are completely out of ideas and now our relationship is starting to suffer.
We have an 8 week old boy, he is breastfed. During the night time he won't go to sleep and stay asleep. He'll pass out grunting, fall asleep for 10 minutes, wake up and start the entire thing over again. In 8 weeks we've maybe had him sleep longer then a 4 hour strech three times. Naps we can get 20-1 hour from him, but he is difficult to get to sleep then also.
He sleeps in a bassinet in our room, swaddled, with a pacifier, fed, burped and changed prior to sleep, white noise, fan circulating air, temp is usually around 70 degrees and humidity is kept around the 50% mark.
Any advice?
I'm suppose to go back to work in a few weeks and I don't know how we will continue living with the lack of sleep and both work productive full time jobs.
Comments