6 month old- so fussy and whiny. HELP!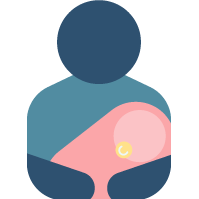 Hi everyone. First time posting on here so here goes...
My daughter just turned 6 months. Had a great doctors visit- growing beautifully! However, I feel like she hit 6 months and has turned from content baby to fussy and whiny all the time. When playing, she's only happy with something for a couple minutes. Even after her nap and/or being held, she just doesn't seem content. She's eating and sleeping at night well. I'm trying to figure out what it could be. I asked the doctor, she says chalk it up to teething. I don't see anything yet but it can be so hard sometimes. I feel like I'm doing something wrong. I feel like nothing I do is making her happy.
Is this a phase? Will it get better? Any suggestions?
Comments