Team member access pending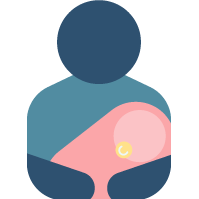 Hi,
I am setting up a Nanit Pro system, and there seems to be a bug in updating status of invites between the app and the invited team member's account.
I have so far:
Sent an Admin member invite.
The invited member has set up a Nanit account and pressed the accept invitation button in the email.
The Nanit account online states the invitation is accepted.
Then login in to the app, doesn't show A) Any accepted invites, and B) Any option of joining a team. It just shows setup and purchase options, no button for join Team. (feels like a basic missing feature from a UI / UX perspective, even if it is done through the account).
The outcome on the Owner's app is Status Pending for the invited team member, and no access is being granted for the team member (Mom in this case).
Tried logging in and out of both accounts from the app and logging in, no difference.
Sent out Viewer only account type as a test, but I see the same result.
Can you please help resolve this?
Second query or comment: The flex stand has limited features compared to the wall mount, but I can't see why that is, beyond licensing limitations. The stand is actually really well designed, and there is no visible hardware reasoning as to why this would be the case… Can you shed some light on that? A main reason for buying and not returning this system is we travel a lot, and we want all those features with us.
Than you!
Tagged:
Answers