Meet our New Duo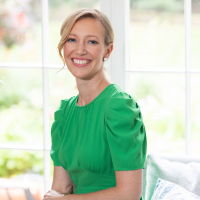 As a member of the Nanit Community, we're letting you in on a little secret! We're unveiling the Nanit Pro Camera + Flex Stand, just in time for all your family's summer adventures. And you're the first to know, because we really appreciate you being here and helping other parents, every day. 
How does the Pro + Flex Duo (previously known as Multi-Stand) work? We've paired the world's only smart baby monitor with computer vision technology—with the Flex Stand, allowing you to move your camera from room to room or take it with you on the go (think playdates, backyard fun, travel… pool party!) to get a 130° view, anywhere, any time. 
But also (and we're really excited about this) we have two special new features to share with those of you whose families are growing: 
Split Screen: View 2 cameras on 1 screen
Alert Zone: Get device alerts if your child enters an off-limits area launching 7/22
Now, get ready for summer fun with our newest baby!
This thread has been closed. We hope you'll join the conversation by posting to an open thread or starting a new one.