Introducing Split Screen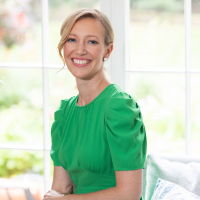 We really, truly see you. We also HEAR you. I'm thrilled to announce a very important new Nanit feature that came about because it was the No. 1 request from our users: Split Screen functionality. Yay! As a mom, I know how important this is to parents.
Nanit is the ONLY smart baby monitor that allows you to simultaneously view more than one camera on the same screen at the same time. If you have more than one child, now you don't have to switch between devices and screens (what a pain!). You can see and hear it all from one place. Easy peasy!
Nanit will grow with your family as we help improve your quality of those all-important ZZZ's. Use your Nanit for sleep training, sleepovers, and other important milestones. We're here with you every step of the way. Here's to the best rest for many years to come.
For more information on Split Screen, visit our Feature Announcement Post.
This thread has been closed. We hope you'll join the conversation by posting to an open thread or starting a new one.