Newborn sleeping only in my arms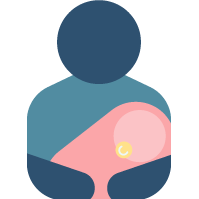 Help! I'm a new mom 🥺My 3 week old newborn will only sleep in my arms. I'm currently breastfeeding her, so she only falls asleep when I'm done feeding her. Whenever I'm done burping her and lay her down, she will wake up within a couple minutes. I've tried putting her in swaddles before her feeding sessions (either blanket or zipper ones) and she absolutely hates it. She will cry and fight to have her arms. I also have white noise machine playing, pat her back right before I put her into the bassinet and I place her gently feet/legs first. She still wakes up and cries until I hold her.
It's hard because I'm a single mom with no help and I'm running on zero sleep. Most of the time at night I get really tired and desperate, I just let her fall asleep on my chest or lay her right next to me on the bed. I know it's dangerous because it increases the risk of SIDS but I don't know what to do. Any advice is appreciated!
Comments