Community User Guidelines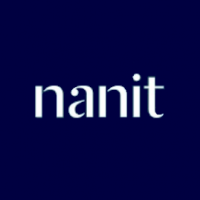 The Nanit Community provides a trusted environment for our parents and parent teams to get answers, share ideas, collaborate, and learn best practices. This is a community designed to be a safe place for our members to celebrate, commiserate, and build a like-minded collective in all stages of the early parenting journey. The minute one of our members enters the community, they are gaining a trusted network of their peers to collaborate with!
This guideline is intended to serve as a definition of our participation guidelines in the Nanit Community and to encourage appropriate behavior so the community remains a trusted environment. We want to encourage full participation from members and employees, so this document can act as a guide to what's inbound, out of bounds, and who to escalate things to if a situation requires it.
Be honest and transparent
As a member of the community, we ask that you do not participate or represent anonymously, or with a pseudonym. This is an inclusive community where we encourage our members to represent themselves authentically to get the most out of the collaborative nature of the community. What you can expect when you participate in the Community is to have open, honest, and supportive discussions with a wide variety of fellow Nanit users, experts, and employees. We rely on our community members to notify us of behaviors that are inconsistent with these guidelines.
Be respectful and celebrate others
Please do not use ethnic slurs, personal insults, or obscenity. Please do not engage in personal attacks or disparage any other participant in this community. Remember to thank community members who have helped you. Show your appreciation by giving reacting to helpful posts, accepting a solution that answers your question, or posting thank you replies.
Search and think before you post or comment
Before you post anything, be sure to search if an existing discussion has been already started or not. When posting, think about how it will be perceived - be sure your post is on the proper board for your topic and your comment is relevant to the discussion you are engaging in. We encourage you not to post duplicate comments on different posts.
No NSFW content will be allowed in this community!
Also, please recognize that you are legally responsible for any content you post and that you may be subject to liability if your posts are found defamatory, harassing violation of any applicable law, or our Terms of Use.
Help others help you and protect your privacy
Respect people's time and effort by ensuring you provide as much information as possible when creating a post. Be sure to refrain from exposing the following information:
Your physical address, phone number, credit card information, social security number, password, or any other sensitive information
As a registered Nanit Community user, you choose what content you include in your profile, and who can see it. Please familiarize yourself with your privacy settings, located in the "Edit Profile" when you click on your profile picture in the top-right corner.
Please remember that your contributions to the Nanit Community will be publicly accessible.
Get involved, but don't spam
We encourage active participation from all segments of our community including experts but discourage the blatant promotion of products or services. Other community members and employees may monitor the community in order to help keep it a trusted and useful environment, free of self-promotion and spam.
Report abuse or spam
Our spam system and the Nanit Community Team greatly filter through spam and abuse; however, sometimes things fall through the cracks. If you see any offensive, abusive, or inappropriate content, please click on "Flag" which is on the bottom left-hand corner of the post or comment. The Nanit Community Team respects each user's privacy and will not discuss one user's actions or account with any other user; this means that we won't tell the user who filed the report, but it also means we cannot tell you what action we've taken.
Support
The Nanit Community is one of the best ways to ask questions and receive answers. If you're looking for official support when it comes to technical questions, bugs, billing issues, etc. about your Nanit product, please search on our community before posting or contact our amazing Nanit Support team!
Tagged:
This thread has been closed. We hope you'll join the conversation by posting to an open thread or starting a new one.