💬 "Ask Me Anything" about Infant & Toddler Safety with Holly Choi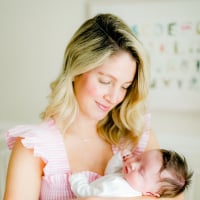 Infant & Toddler Safety Explained
Join Holly Choi for an Ask Me Anything about Infant & Toddler Safety from September 10th through September 14th!
Co-Owner/Instructor at Safe Beginnings First Aid (@safebeginnings)
Holly Choi is a leader in childhood injury prevention education in North America. Holly is a nationally-certified first aid instructor, and a nationally certified Child Passenger Safety Technician-Instructor. Holly is a member of both the International Association for Child Safety (IAFCS) and Prevent Child Injury, and has completed additional child-focused safety training in child passenger safety and childhood burn prevention. Her extensive experience and knowledge in baby and toddler safety (first aid, car seat safety, childproofing, and injury prevention), in addition to being a mom of 2, gives her a well-rounded and unique perspective.
Follow Holly on Instagram @safebeginnings and check out her website for additional resources.
Tagged:
Comments
This thread has been closed. We hope you'll join the conversation by posting to an open thread or starting a new one.