9month old feeding to sleep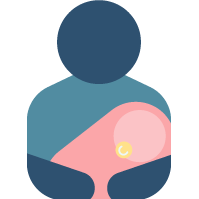 Hi there our baby is 9mths old and is feeding to sleep most nights but she is then either sleeping through or waking once! Is this an issue? I'm worried I'm causing a problem for the future but equally grateful for the sleep.
We have a bed time routine bath feed book sleep sack feed.. but she will never drink much at the first feed and holds out for a big feed until the lights are off which then leads her to feed to sleep. If I feed with lights on she gets distracted or drinks a little and then cries hysterically once in the crib.
Comments