Why is Nanit so against breastfeeding to sleep? It's a CHOICE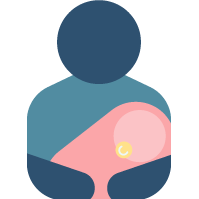 I'm so sick of seeing the "teach your baby to fall asleep on their own" tip. I feed my baby to sleep at night because I love the bonding experience and it is calming for me too. He sleeps for 6 hours after I feed him so it's something that works for us, yet Nanit continually sends the tip to me and my husbands phones that I need to stop this. I've tried disabling it but it still reappears. My son can fall asleep on his own just fine, it's not a crutch for him it's literally just a preference. My husband now scolds me all the time for letting my son fall asleep when he eats because Nanit tells him I'm not supposed to do this.
Anyone else have a problem with this? There are 2 schools of thought and I recognize that, I just don't see why Nanit doesn't respect that a mother might choose to feed to sleep.
Answers