Should I take additional vitamins?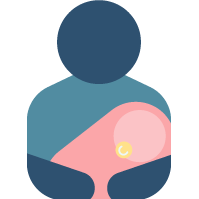 Hello,
I am currently taking Zoloft 50mg for PPD. Would it be beneficial to add Vitamin D and/or B12 to help with mood and energy? Should I switch to a different antidepressant?
I still feel like some days are harder than others. I am a stay at home mom. I put my career on hold to be with my kids while they are young. Now, I often contemplate whether that was a good idea or not. I am taking Covid very seriously and rarely go out. Staying home and dealing with two kids (2.5 years old and 7 months old) at home all day is exhausting. We have a good routine but I never have alone time. My husband works full time. The kids' naps never line up so all day I'm always tending to someone.
By the time my husband comes home from work, I am so burnt out. He takes the kids for me and gets them ready for bed so I can relax for a little bit.
I think the most challenging thing for me right now is getting through Covid and the winter weather. I try to bundle the kids up and take them out on walks but we can take so many walks a day. I have have my mother and mother in law who can help but they are both in their late 70's. I try to do mini workouts with the kids to help my mood and energy.
Should I switch my medications or are there any vitamins to help my mood and energy?
Thank you for taking the time to respond. Thank you for raising awareness on maternal mental health.
Answers