Poor User Experience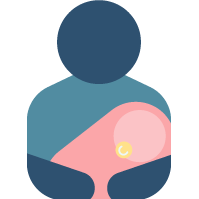 We have been having connection issues with our camera for months. I have reached out to support via email several times, and each time, am met with numerous technical questions regarding my wifi networks, connectivity location, locking in wifi speeds, etc. On my 6th or 7th email with support back in July, I was sent yet another email with a 6-part set of questions as well as requests for screenshots. I gave up at that point and resorted to resetting my unit daily, often at at extremely inconvenient times and we ended up going without the Nanit for a month or two because we couldn't get it working. We had a good stretch over the last month but now we are experiencing issues again. I finally called support, happened to get the same service rep from my email inquiries. I was admonished for not having responded to his 6th email back in July and then, despite having provided a detailed accounting of the steps I took to reset the camera today (it is no longer resetting, even with a hard reset), he forced me to go through those steps again. And finally, once he concluded he could no longer help me, rather than offering to send a replacement camera (which we've been begging for), he chose to refer me to the engineering department. We are now awaiting a reply from them.
This seems like a significant barrier to the replacement/ RMA process. The user interface to secure information for customer support is not intuitive, requires a significant amount of time, is less than friendly and quite frankly, frustrating for new parents who just want to have peace of mind and maybe a little bit of sleep.
Please give thought to improving the user experience for your customers who are experiencing technical difficulties. Securing a product replacement should not be this difficult. Further, the interpersonal experience we have with your technical support staff, despite technical issues, is an opportunity for you to provide peace of mind and let us know you're on our side. First time parents who are deathly afraid of SIDS and other issues turn to your product line for peace of mind. Having a geek-squad like tech guy on the other end who sounds both disinterested in your issues and deflects when you ask directly for a replacement sends the message that it's more important to reduce costs and minimize RMAs than to be there for the parents who rely on you.
I apologize for the rant, but I don't believe I'm alone in this experience. You have a terrific product when it works reliably and a customer base that is all too eager to buy into your platform. We have all of the accessories, breathing wraps, etc. But a $500+ investment into a premium product line comes with the expectation that your service and support would be on par with other premium product providers. In fact, we resorted to buying a cheap, traditional baby monitor on Amazon just so we have something reliable for when our Nanit goes down.
Please take our experience into consideration as you move forward with your company's development and growth.
Respectfully,
John from New England
Comments