Introducing the Nanit Community Team!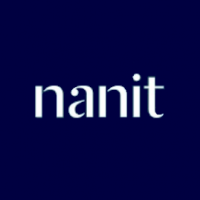 We're the Nanit Community Team - the people that are here to ensure that things run smoothly, facilitate expert events, and generally make sure you all are having a good time enjoying your stay in our community! 
Since this may be the first time that you're seeing some of our faces (or rather our avatars and usernames), we would like to take the opportunity to introduce ourselves!
Melanie was the first community team member and launched the community in June of 2021!
You probably have seen her posts throughout all areas of the community on varying topics ranging from support to baby sleep. 
Melanie is a first-time Mom to her daughter who was born in March '22.
Mackenzie joined the community team in December of 2021. She loves working on projects and helping to bring expert events to the Nanit Community.
Mackenzie now calls Washington DC home but grew up living year-round at a summer camp in Maine (while there, she developed a life-long affinity for horseback riding, Crocs, knitting, and being outside).
Reach out to her for any questions about the community - or summer camp recommendations for your little ones when they're old enough!
Jessica is here to help the Nanit Community reach its full potential! 👋
She joined the community team in February 2022. She makes some changes and updates to the community layout on the backend and helps moderate posts and comments on the community. You might see her lurking around the support forums as she has support knowledge with Nanit! 😎
Other than that, she loves playing video games, watching movies and TV shows, and trying out new restaurants. If you are wanting some good recommendations with movies, shows, games, or food, don't hesitate to reach out to her via DM (and if you need some support help)! ✍️
This thread has been closed. We hope you'll join the conversation by posting to an open thread or starting a new one.